Hi Ladies !
Hope you are doing well this week
A few outfits - Different looks - Lets have fun
Plus i included a few images i took of my neighborhood
-
This is what i wore yesterday-
Both pieces were purchased in Maine last year
I paid $2 for the tee and skirt
The skirt was shortened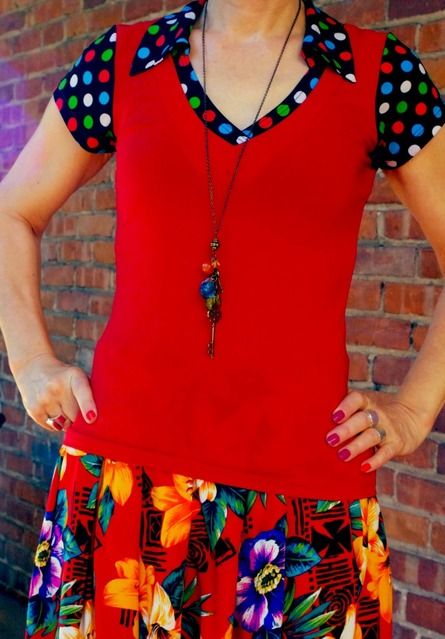 I love to mix patterns
I think polka dots and flowers go so well together
This is where i get my hair done
Remember i talked about a hairdresser with a little dog called Bobinette
Well this the place
It is at the end of my street
Sara and Bobinette live upstairs
This is my street
This is typical Montreal century old neighborhoods
Notice the typical external staircases and the beautiful old trees
See the vegetation and the small fence around the trees- this another thing we do around here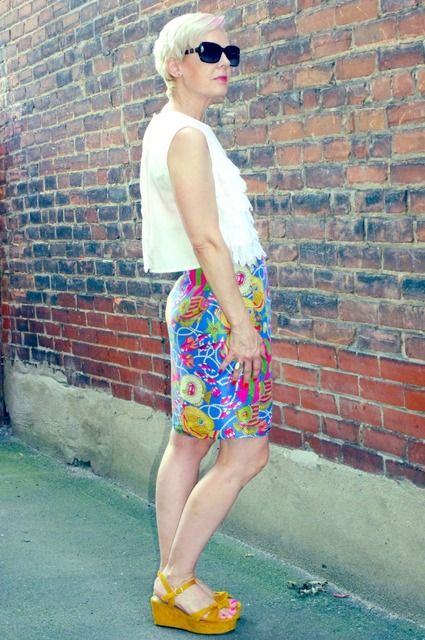 This is what i wore at the beginning of the week
The top i had for years, this is an item i can not get rid of, it is too versatile
The skirt is a recent thrift find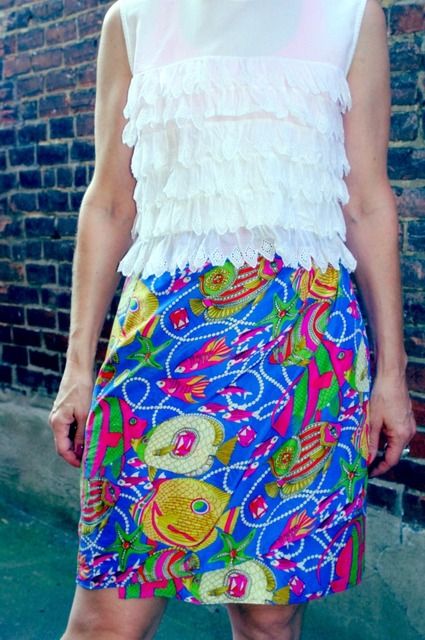 This pattern is so eclectic, you got to love it
I adore as well
le drapé
of the skirt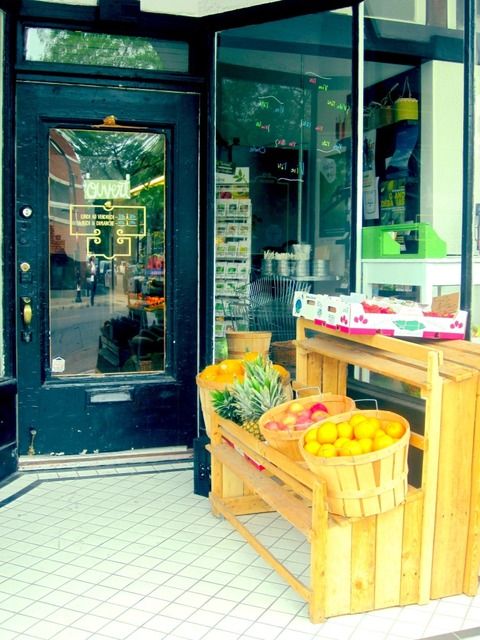 This is the shop around the corner where we get our veggies, fruits, olives, bread, vegan and vegetarian food
The shop is also a bistro
One of those when i get the OK
I will show you the inside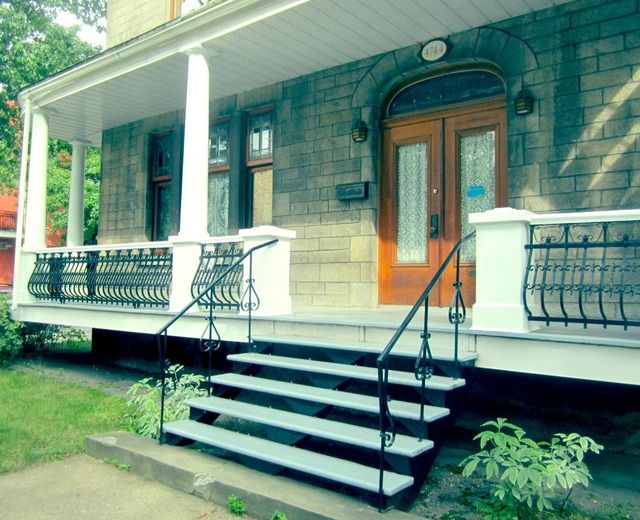 Typical century old family home in my neighborhood
These houses belonged to prominent citizens way back when
Some descendants still live in these houses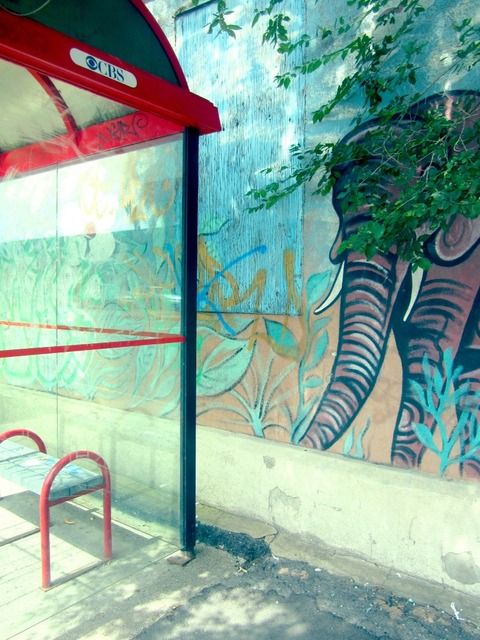 Art at the bus stop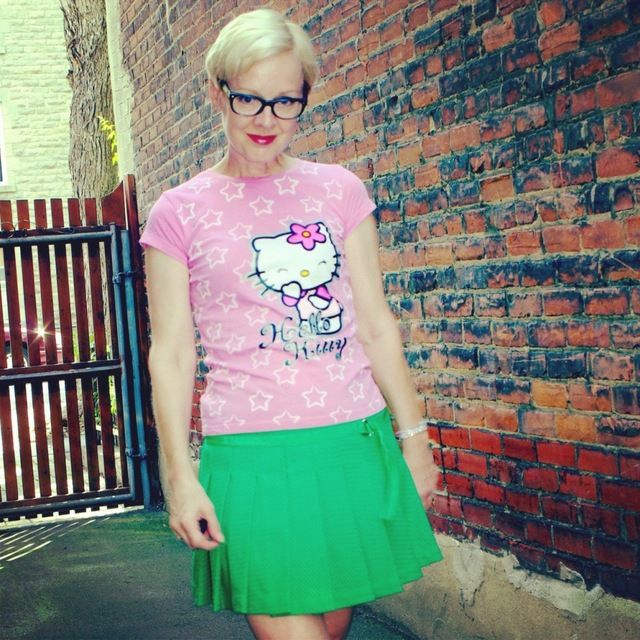 Of course i had to have
My Hello Kitty
moment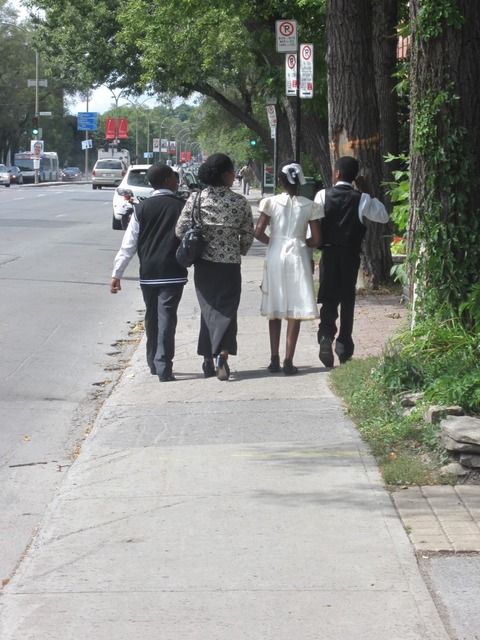 Family coming out of church on a Sunday
I was walking to the library when i saw them - I had to take the pic, it is perfect!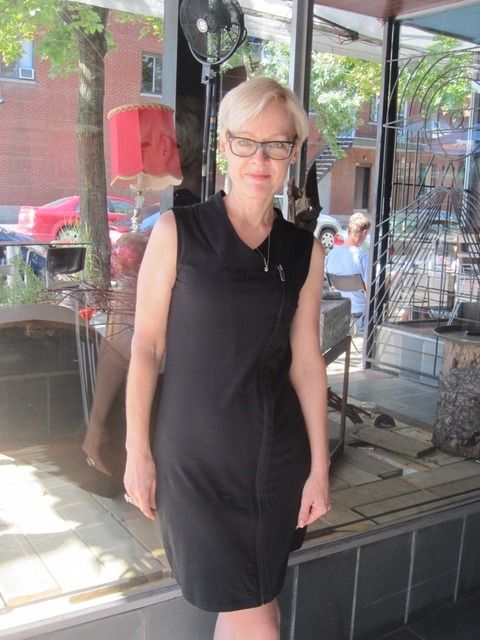 Having brunch at restaurant
Le Cabotin
on relaxed Sunday morning
******
I hope you enjoyed that post
I will see you soon!
Je vous fais la bise
Ariane xxxxx