Hi Ladies!
Mr. D, Mr D's grand children and yours truly went apple picking this Sunday
Kind of the thing to do in September in Quebec
Apple picking!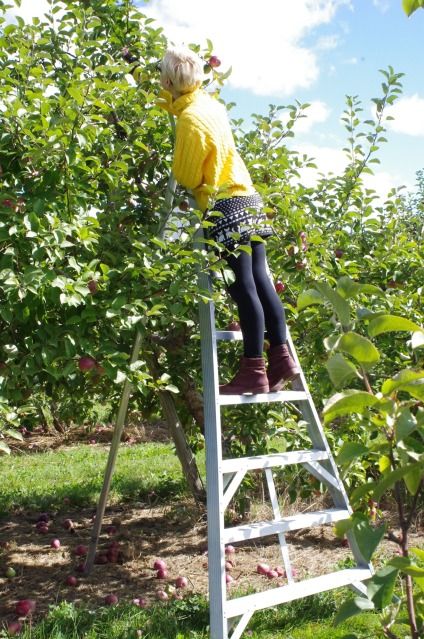 We went to apple country - East off the Island of Montreal towards the Eastern Townships
Rougemont
I have many childhood memories as to apple picking
We use to go every fall when i was a little girl

A view from the Orchard and Mount Rougemont

We decided to go early in the morning to avoid the crowds and we chose to go to a smaller orchard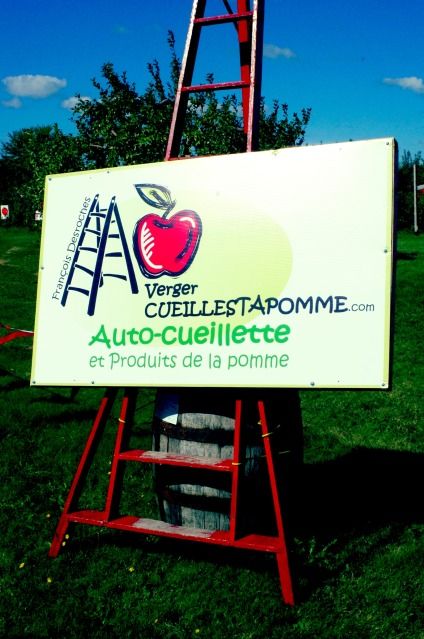 Some apple products such as
Apple caramel, Apple jelly, Apple sauce, Apple butter, Apple chocolate spread
My favorite was Apple caramel
Apparently it is made with apple juice and corn syrup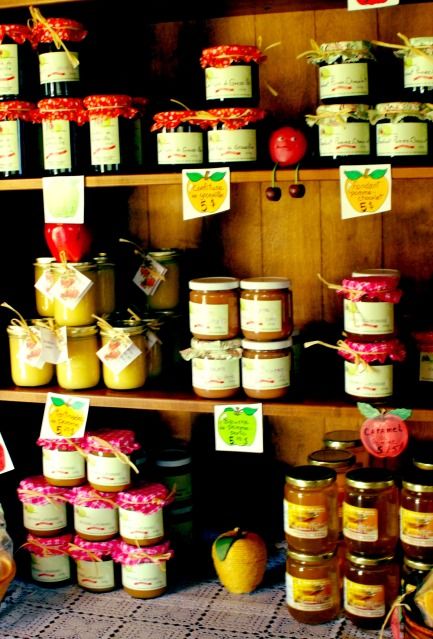 Youngest grand child - Leonie was an excellent apple picker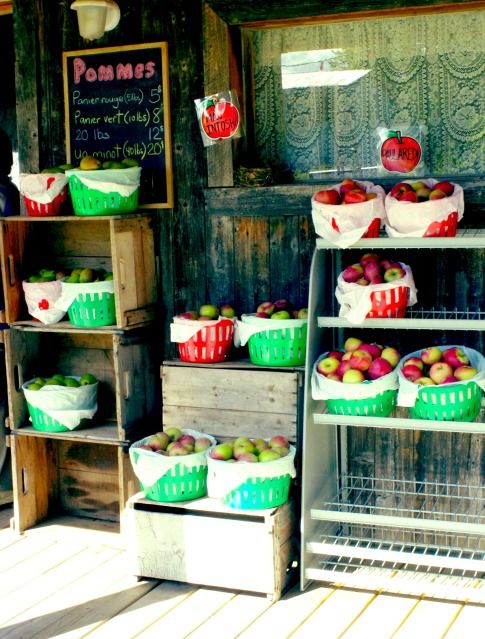 We all went on tractor ride in the Orchard
See no jeans!
I do not have a pair of jeans believe it or not!
It is not something i buy
I find them boring to tell you the truth
I prefer to be more creative even for apple picking!

I was wearing for this fabulous day
Sweater - Thrifted at Renaissance - $4
Short that look like a skirt - H&M on sale - $5
Leggings - AP
Boots - Thrifted at Renaissance - $9.99
We picked 3 bags of apples - Each bag weighing 15 pounds
What will i do with all those apples?
Pies, apple sauce, and strudel !
This is next weekend project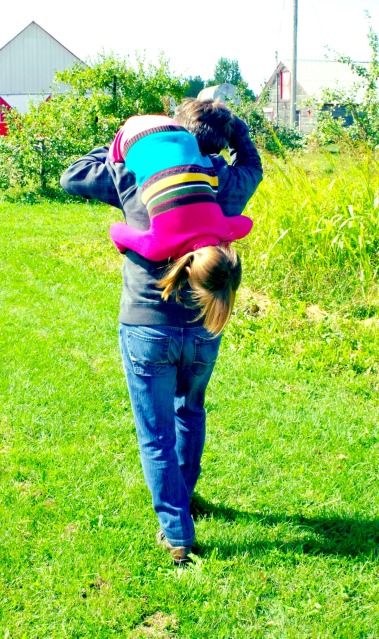 *******
I hoped you enjoyed this post
I will be back at the end of the week i think - Glamour Girls Izzy and I have 2 events this week-

We will be reporting the goodies we will see at those events!
Je vous fais la bise
Ariane xxxxx