Hi Ladies
I trust that this virtual world is all doing fine!
Montreal is still enjoying summery warm temperatures
This is what i was wearing last Sunday when Mr D and I went fruit and veggies shopping at Maisonneuve Market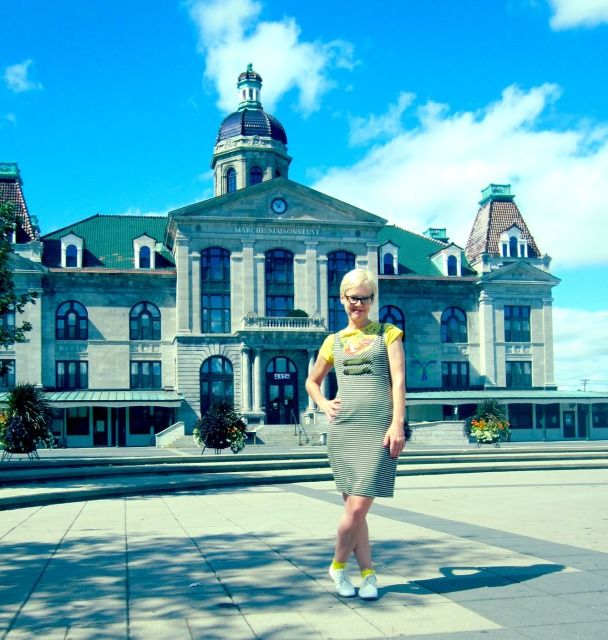 Behind me is the old Maisonneuve Market
This magnificient building dates back from 1912 and was built by the Dufresne Brothers

We shop at the new Maisonneuve market which opened its doors in 1995
You will find at the new Maisonneuve Market - Fish, Flowers,Cheeses, Fruits, Veggies, Meats, Breads, Pastries and more

Quebec makes delicious cheeses
I make it a point to buy from local producers, farmers, ect..
I feel it is important to support our local businesses -
On Sunday as well i did my usual photo shoot and this what i wore
I bought the top this winter at the Y's Fringues & Cie
A blogger friend ask me if it was 80s- I have no idea!
I bought it because I liked that it was a cropped jacket
I adored the sleeves and of course i am a devotee to anything stripish and plus this top was unsual and original
One of a kind !
Pics from Maisonneuve Market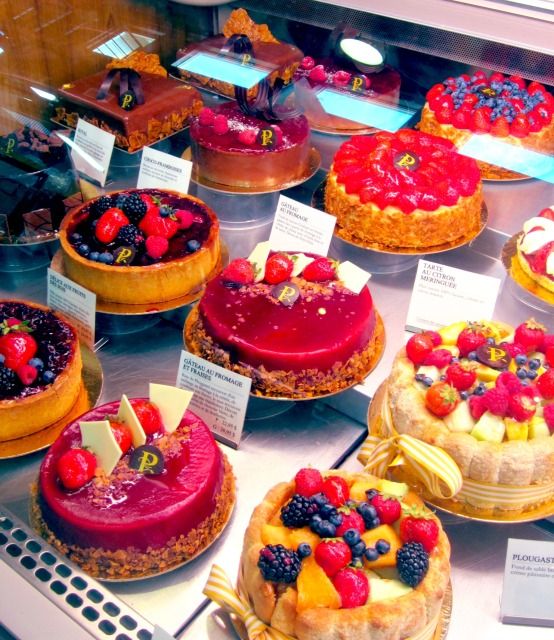 This is another outfit i put togother lately
The dress was a maxi i got it shortened
The dress is homemade
Is it vintage....ummmm, i do not know the fabric is definitively not vintage
The style, yes - looks 70s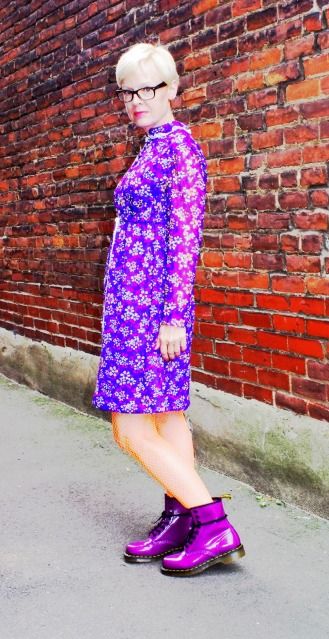 I am wearing last year Doc Martens

Izzy and I are going next week to the official opening of the Doc Martens shop located on Ste-Catherine West


I will conclude this post with this beautiful set of stairs
This is a trademark in Montreal
Some ask you - why so many steps in such a snowy winter
Good question- I have no idea
When you think about it with all the snow we have it would have been logical to have internal stairs, right?
There must be an explanation - It is probably a building code or something way back when!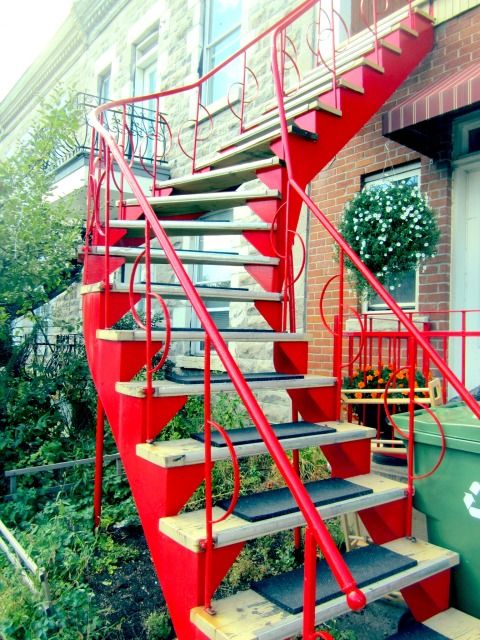 Have a fabulous weekend Ladies
I will be back soon!
I am going apple picking this weekend
Je vous fais la bise
Ariane xxxxxx