Hi Ladies!
A new season begins
For some it is fall and for others summer

I love fall - I love cocooning - I love watching all the new TV shows - I love cooking in the fall - I love to see the light change - I love all the fall colors -

What do you like about fall?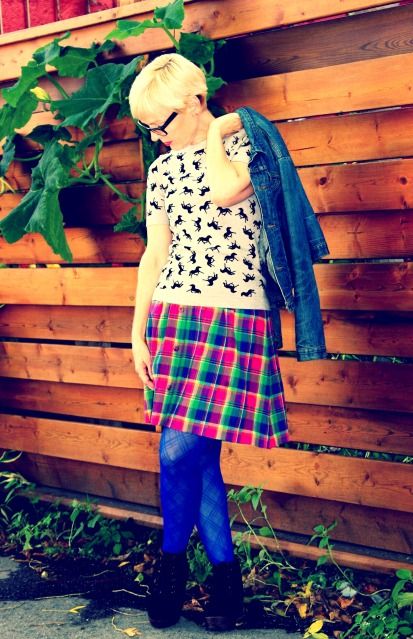 This outfit was inspired from
Izzy's
Etsy Shop Look book
I love to mix patterns and always looking or thinking of new ways to mix clothing -
Izzy
decided to style and remix items in her Etsy Shop
It makes it easier for her clientele to choose items in her shop - They can visualize better what can be worn with the item they wish to purchase -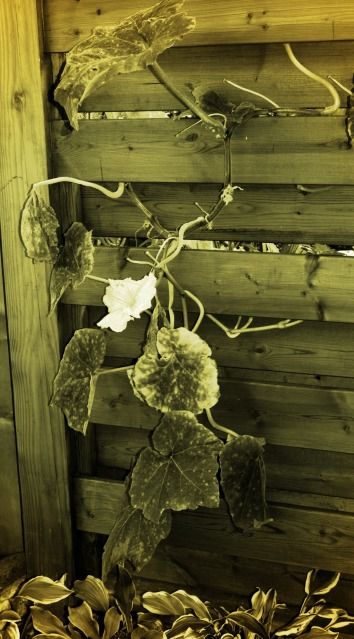 I had this top for a while it is from Forever XX1
The skirt was thrifted this spring and was shortened
The label is good old Marks and Spencer's Saint-Michael
I wore it a while ago this
way
I wore it long several times
I think it works better this way and there are more styling options -
The jean jacket is Wrangler - I had for the longest time, it was a gift from my
daughter Izzy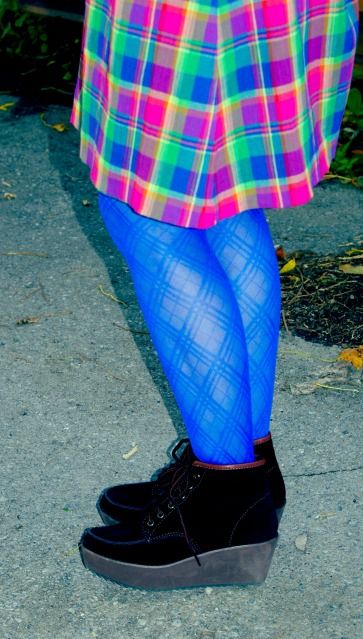 The shoes are new and i love them - They are from Shellys London and we purchased last week at the
Mochico's
store opening -

Now the good stuff !
This is what we did with all the apples we picked last week!
Nine apple pies and 4 jars of apple compote!
And i still have apple - I bake some more this coming weekend
I tried my apple compote with plain Greek yogurt, so delicious!
********
I hope you enjoyed this post
I will be at
Patti's Visible Monday
and
Monday Mingle
Je vous fais la bise
Ariane xxxxx