Hi Gorgeous Ladies!
Thank you all so much for your advice regarding the orange sandals - I do not know what i will do with them - maybe I will try one of the tricks you gave me - 
Sometimes things are too good to be true - you wonder sometimes why some stuff ends up at the charity shop for example those gorgeous sandals - In my opinion things end up at the charity shop because - your are tired of it, it does not fit anymore, or there is a major problem - In this case , the dye was running , major problem yes!

This post is about this fabulous reversible bolero i found again at La Gaillarde a while ago

I was roaming through the store trying to find something original and there it was that little number!
One side is fabric and the other side is leather
It is recycled fashion made of vintage leather and fabric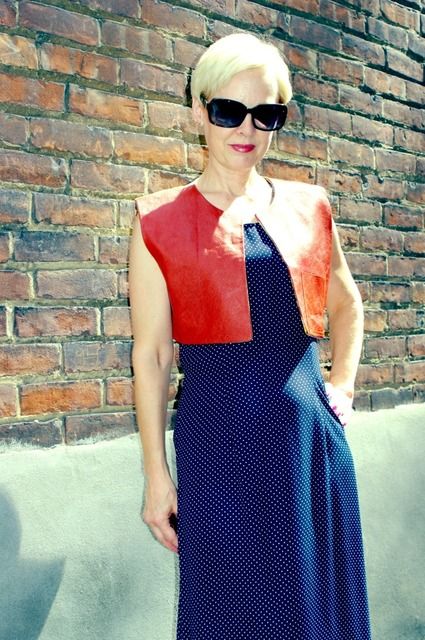 The polka dot maxi was purchased for $1 at St-Vincent de Paul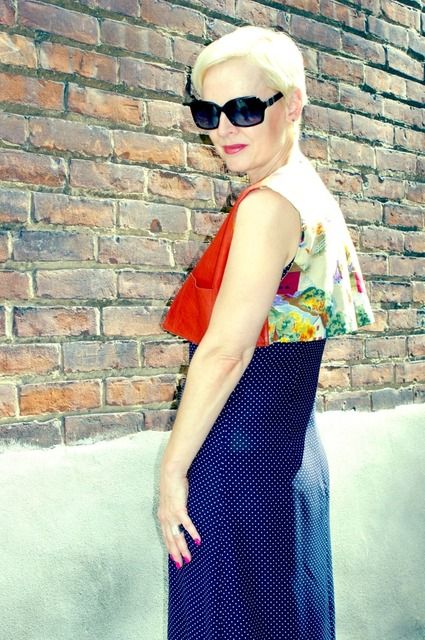 It is Mr. D's birthday today !

We all went for brunch yesterday for Mr. D's birthday
He was deeply moved - Mr. D loves to have his family around
Mr.D is a very generous, loving and giving person - It was his moment yesterday to be cherished, showered with love and gifts , spoiled and kissed to death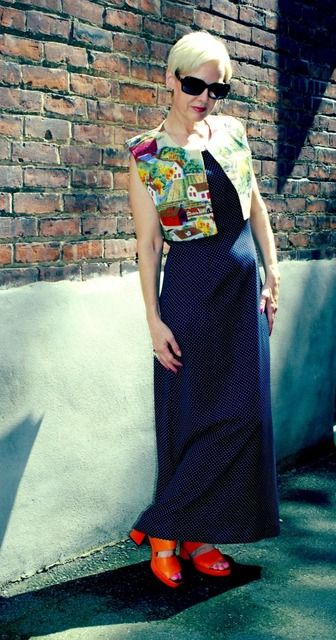 We went to our favorite place in the neighborhood - Le Cabotin - we are practically family to them -
I hope you enjoyed this post


I will be back soon
Je vous fais la bise
Ariane xxxx