Hello Gorgeous Bunch!
If you are anything like me at the moment i find blogging very difficult- To
nice , to warm, to sunny who wants to sit in front of her PC!
Anyway because i love you so much i managed this weekend a couple of photo shoots under the excruciating heat we have been experiencing these few weeks!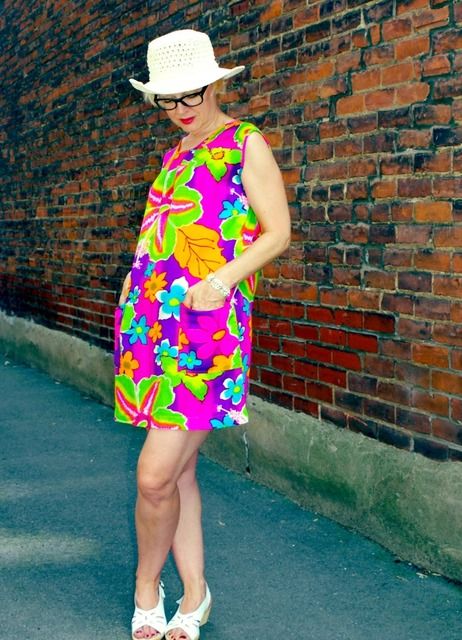 Vintage dresses shortened
This is one of my favorite dresses
The owner of the restaurant we go for supper at once a week - He, by the way did Izzy wedding reception told me he liked this dress very much
In a world of boring and monochrome fast fashion it was a refreshing look



I sweat my little heart out in this wonderful vintage jumpsuit

I swear vintage fabric is not for 40 and over temperature

But it is a wonderful piece -

Sunnies purchased at a yard sale in the neighborhood -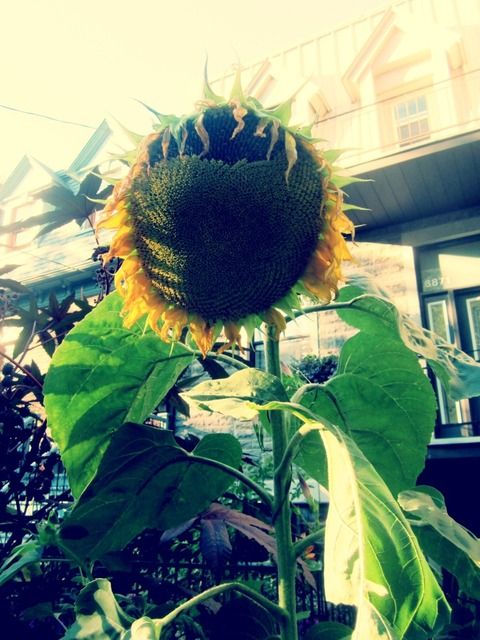 Sunflower in St-Louis Square

We went biking Saturday - We stopped for a glass of wine at a wine bar called Ile Noire - it is near the Quebec National Library
This was my biking outfit
You will never see me in an boring biking outfit
We made another stop at St-Louis Square on The Plateau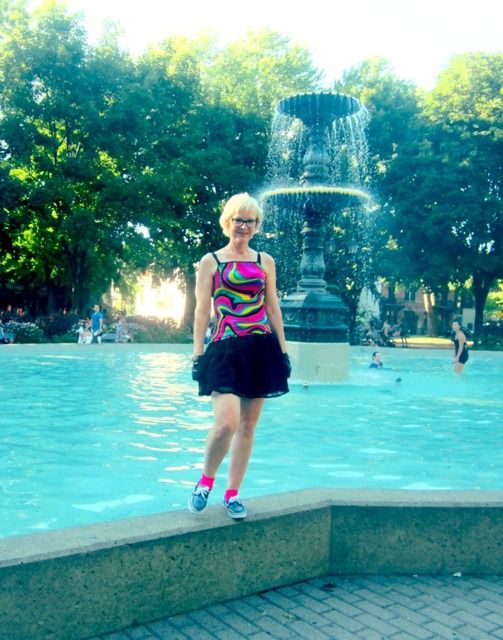 Sitting in St-Louis Square on The Plateau
Having a break before joining Izzy at a vegan restaurant called Eaux Vivres
I have been there before for Mother's Day
Its is one of the best vegan restaurant in Montreal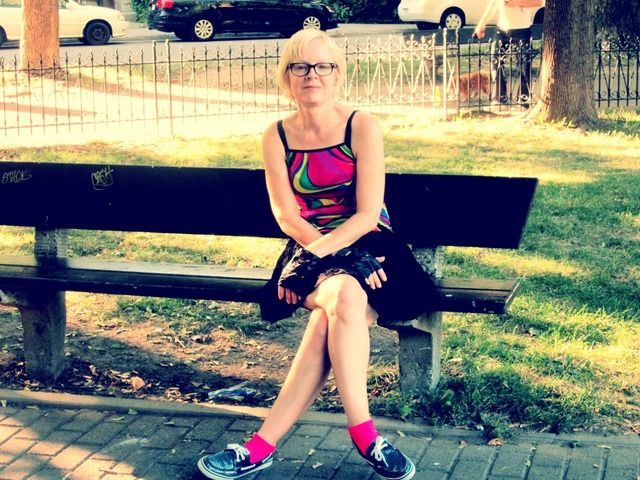 Square St-Louis has million dollars houses
It is prime location
It used to be a poor neighborhood
Sparkly biking shoes!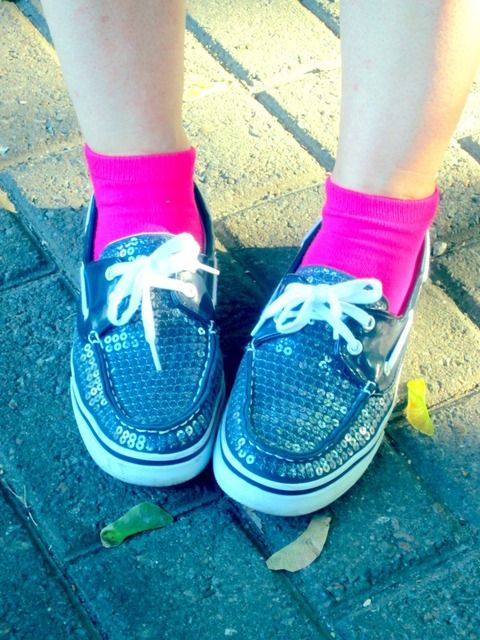 I am back to work after 3 weeks of vacation -
It has been smooth and relax - lots of work to be done but working for a nice bunch of people -
Yeap! it is a whistle you see there - Why am i wearing a whistle, ummmmm...i intend to transform this whistle...sparkly whistle maybe??? what do you think ?
*****
Hope you enjoyed this post
I will be back soon
Je vous fais la bise
Ariane xxxxx