Hi Gorgeous Ladies!
This post is about what i wore to work these past weeks
I am not the corporate type as you all know

I would die if i had to dress very offish!


1- The Mullet Skirt

I got this skirt at H&M for $5 - This type of skirt is not popular here - I did not see many Ladies wearing the mullet skirt this summer - I only bought it because it was on sale and i could not DIY a decent mullet skirt - I am so hopeless! -
I paired the skirt with a thrifted top and my comfortable red booties

2-
The Hello Kitty Tee and Tapestry Skirt
I love Hello Kitty - I am always looking out for a Hello Kitty tee and i found 2 lately - this is the H&M version i found at the thrift shop - $4
The skirt is a kind of a tapestry pattern skirt , i wonder if you can see the pattern?
I found this skirt as well at the thrift shop for $4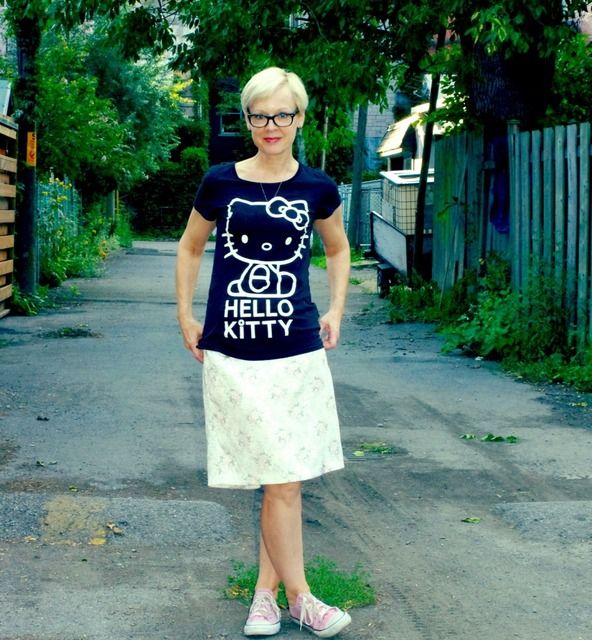 3-
The Betsey Johnson dress
I found this dress many years ago at a garage sale in Montreal for $5
It is made out of silk, one of my favorite dress and so easy to wear
The necklace was purchased at a church bazaar this winter
The top is from Forever 21 - It has an Asian feel to it - It was on sale of course - i never buy full retail price for clothes !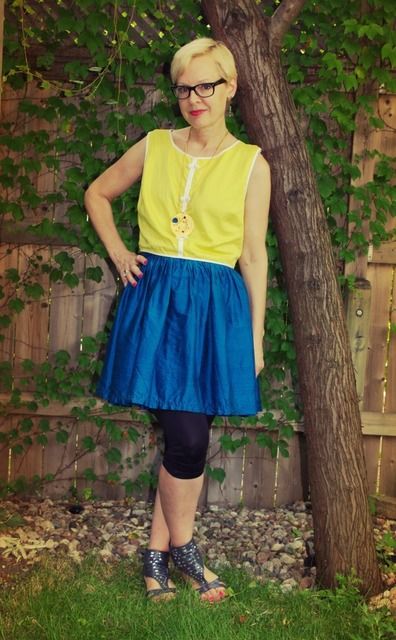 4-
The Beatles Tee and Lace Skirt
I confess i paid full price for the Tee but it is one of a kind special tee found at the Beatles shop in Las Vegas -
On the other hand, the skirt was purchased on sale at H&M for $7
The runner are Ecco - that is an investment - I walk everywhere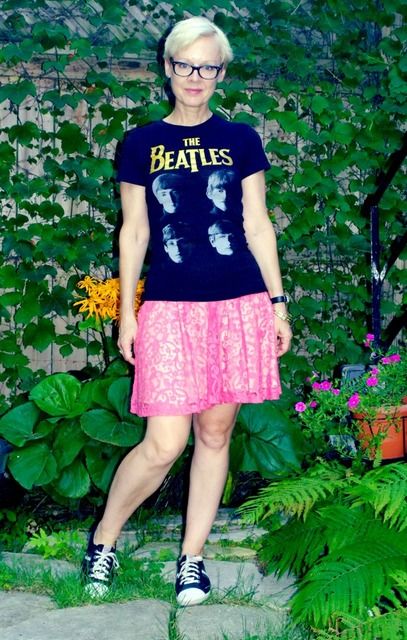 5-
The Midi Stripes Skirt and Red Hat
Skirt thrifted a few years ago - Hat thrifted this summer
and those booties that i adore!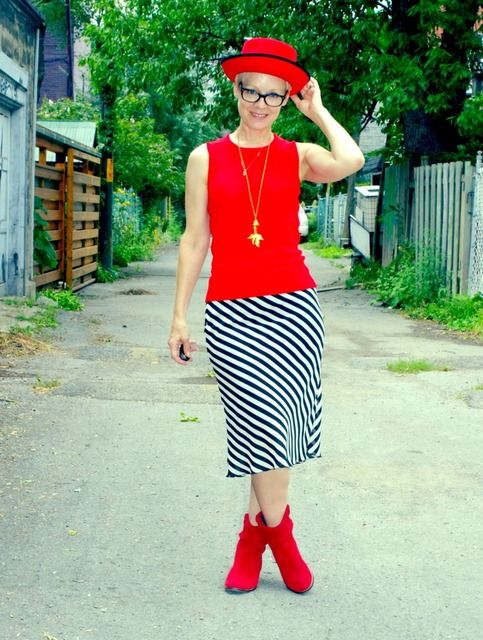 Now to conclude this post i will do something completely different
I will do a review on those BB Creams we see everywhere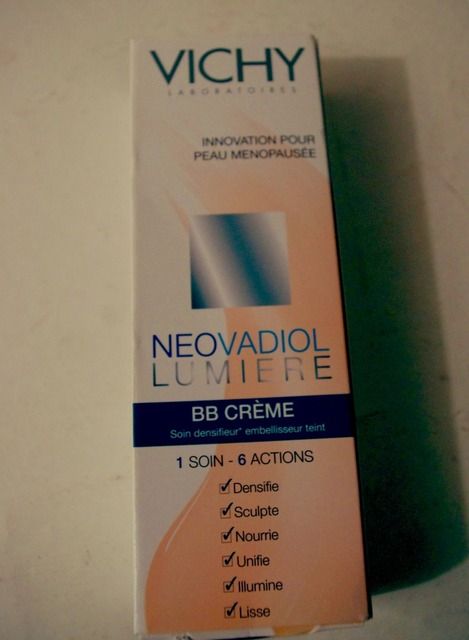 I was very curious to see if it was that good!


I bought Vichy because it is middle priced and i tried other Vichy products and was more than satisfied - I currently use a Serum from Vichy and like the results - Plus, i know that Vichy never harmed my over sensitive, reactive, allergic skin
I had as expected no allergic reactions and my skin did not feel tight, which are the main criteria for me - It was non greasy, I am bit disappointed because i like a little more oil in my cream - I was a bit worried as well about the the color of the cream, I found it dark - some BB creams have fair and dark tones - This BB cream adjusts to your own skin tone, Ouf ! Did not want to end up carrot faced! I give it an A for that one -The color of my skin after applying is just right, not too dark not too light -

I have you might say a light glow!

Another thing i did not like - I had to use a fair amount of cream to cover my entire face- I use less with my usual moisturizer -

Would i buy again ? Sorry to say no- - I think your usual moisturizer with bit of cheap tinted cream would do the same and probably be cheaper -

Well! here goes my Vichy sponsorship!

*******

Hope you enjoyed this post

I will be back soon

Je vous fais la bise

Ariane xxxxx