Hi Ladies!

Thank you new followers i have reached the 200! Youpi! and Hurray!

I have been away from the Web - Relaxing- Enjoying the nice weather!
Vacation time for me and Mr. D
3 well deserve weeks for us!
Going soon to Vegas!
If anybody got Instagram you will be able to follow me in Vegas!
I am stylesudest on Instagram !

Can't wait to be there!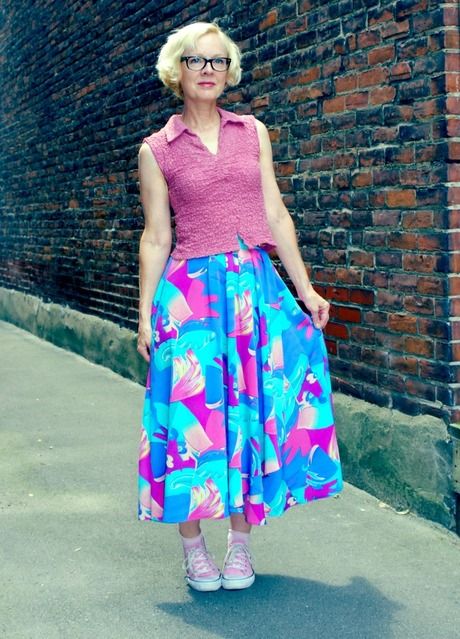 It has been madly warm here- 35 in the shade
Not complaining, will never complain -
I feel sorry for my UK friends
It seems we got all the heat this year!
How is it anyway? Is it getting better?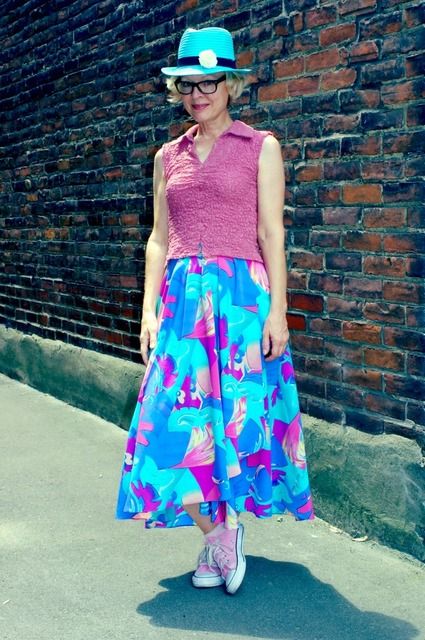 This 80's dress i got for $2 is part of an ensemble
But wore together i think would be to busy
I styled it funky - you have to be careful with 80s items if you do not want to end up looking like a dowager!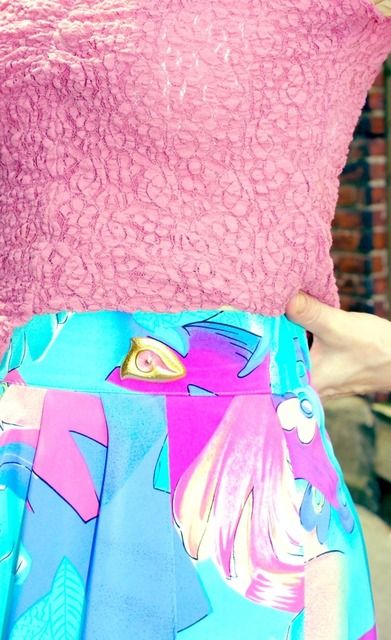 Crazy 80s pattern and look at the button!
Mr. D purchased the top at a charity shop for $1- i cut the sleeves!
It was in my closet for a while- I did not wear it - i am giving it another try with the short sleeves-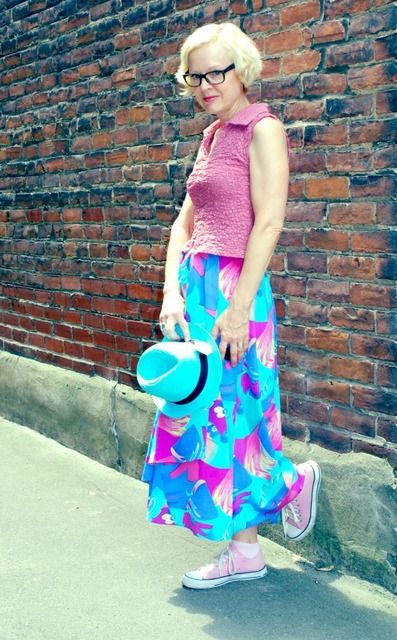 Did you noticed the hair is different
I got my inspiration from gorgeous
Desiree
I got myself Velcro rollers - I curled my hair yesterday- slept on it and it is still curly today - I guess i must have a natural wave or curl -
A very retro look - i think it will be a keeper for a while -
What do you think?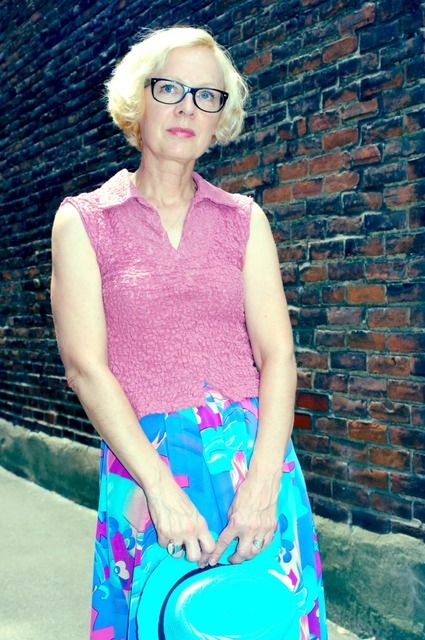 I lost quite bit of weight about 8 pounds and some ask me why i was loosing the weight?
Before i met Mr D. i was 10 pounds lighter but you know what it is new relationships, it seems that weight gain is part of the fun!
I decided to loose some weight because i am more comfortable at a certain weight and plus wanting to eat better and more so now - since i have another medical problem - but not to worry- it is a nasty virus that will eventually go away- It will need constant medical monitoring -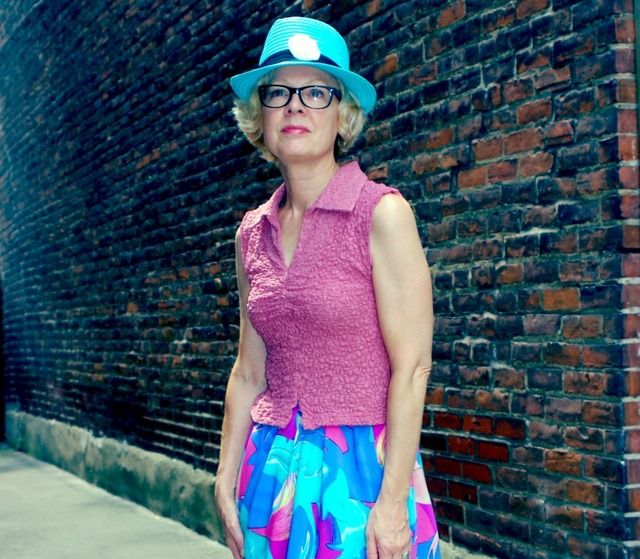 Call me strange, but i am happy to have this medical problem - It makes me more aware that in this life you have to take better care of yourself and determine what is important to you - It is all part of the Human Experience the good and the bad stuff - This is what makes you stronger -
********
I will be back soon
Je vous fais la bise
Ariane xxxxx