Hi Ladies!
Again welcome new followers and thanks again for all your comments!
i love to know what you have to say!

***
The heat has hit the pavement in Montreal !
Time to get the pretty summery stuff out the closet!

This dress that Mr. D hates was an item i swap at the Swap Event back in April, I think
The reason why Mr. D hates the dress - He says it looks like a tablecloth pattern
Men hate tablecloth patterns - I have heard this comment many times - What about you?
I think i look like the Female Version of a Barber Shop's Singers Trio
Is it a bad or a good thing?
I think it is a very cute dress - I wore an H&M belt that i purchased for $2
What else do men dislike ...
Leggings - Men don't understand why we wear cut off tights
Harem Pants - Not shapely at all
Leggings and tank top - You look sloppy
Creepers - not sexy
What about your males? - What do they dislike?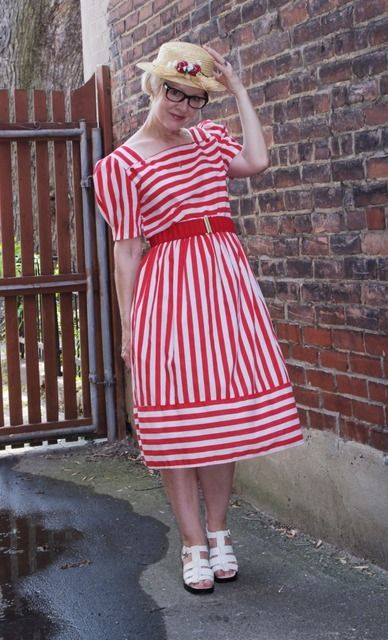 These white sandals were a gift from Izzy
They were dead stock
Wearing them for a photo shoot was fine
Going to work with them hummmmm....
As i was getting to work they started to fall apart
I had one of the technician at work fix them
He used a special glue that dries in an oven
This is were the sandals went - in the oven
They are glued for ever now!
You take a chance sometimes when you purchased vintage items -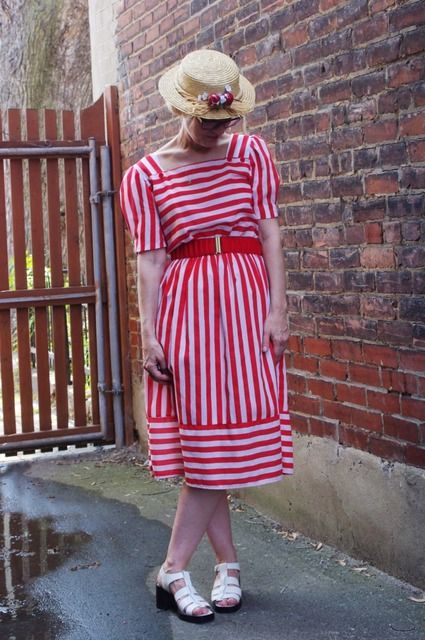 Great News!
Mr. D. and I are going to Las Vegas in July - We will stay at Le Paris
Never been - I am very excited -

Any good vintage shops in Vegas?
I think i will use Instagram when i go to Vegas - You will be able to follow me!
I am stylesudest on Instagram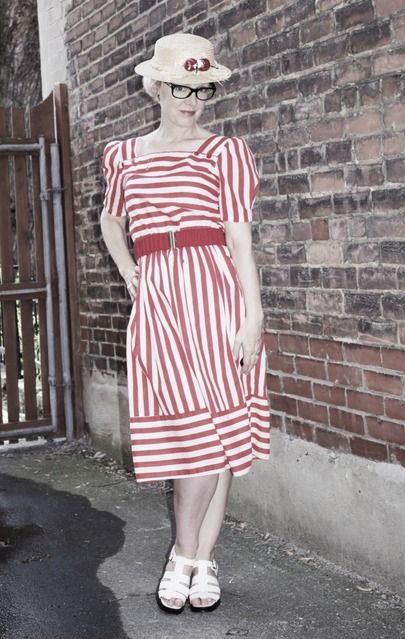 I got the hat a few years ago - One of my favorite hats
I hope you enjoyed this post
I will be back soon
Je vous fais la bise
Ariane xxxx