Hi Ladies!

Here are some of my achievements this week!

I have made it to the end of the week

I resisted napping at 12 noon today.

I am getting used to force labor !

Got my thrift fix 3 times this week!

I posted 3 times this week

My shoulder's mobility is at 145

I managed to leave comments on some of my favorite blogs.

Spend loads of money on thrifting, but who is counting!


But It is Friday and this weekend we will have summer like temperatures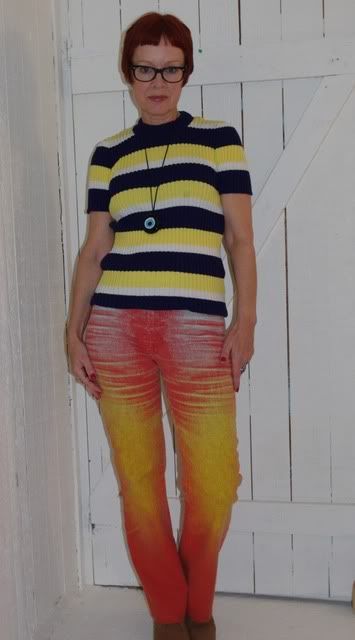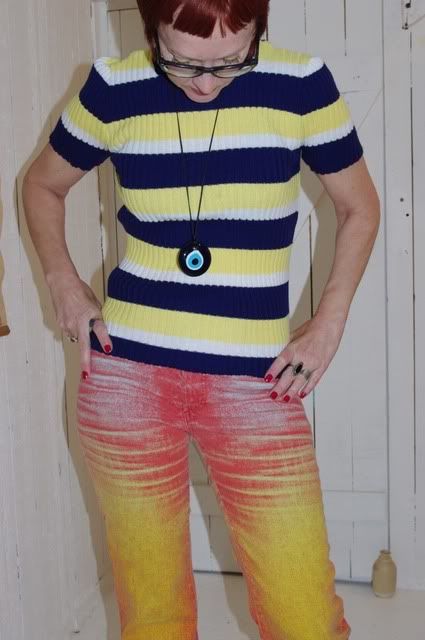 These jeans are Just Cavalli
I paid could you believe it $2 for them
The fit is unbelievable
I do not often wear pants because i do not comfortable in pants
But these jeans are surprisingly comfortable!
The top is from the 70s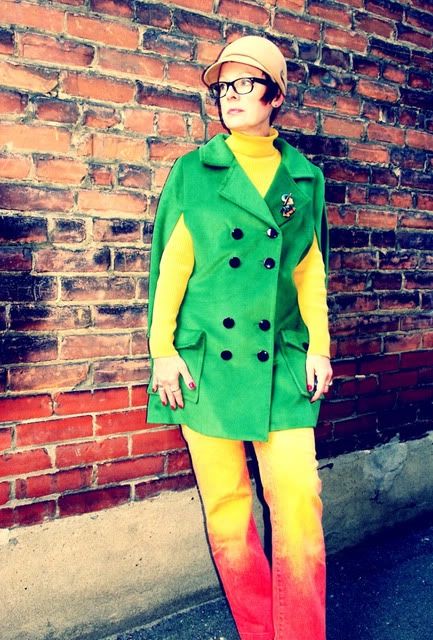 This cape was sitting in my closet for a while
I saw
Vix
wearing a beautiful cape
I said to myself it is time to show mine!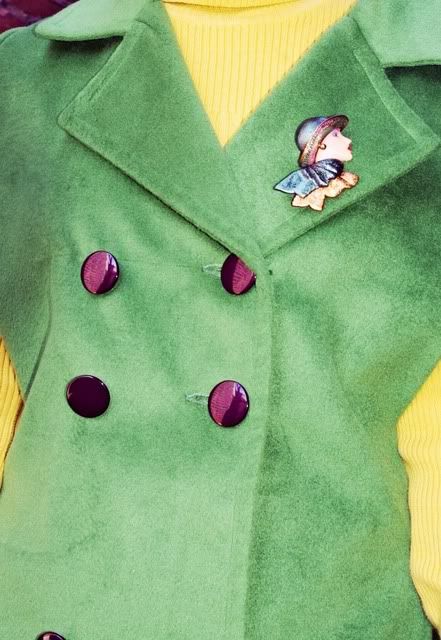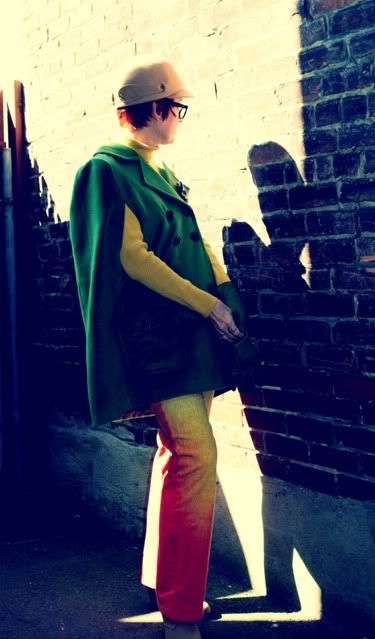 I am wearing a 60s hat with the cape.

Mr D is talking business while i am posting.

We are going out later for some Vietnamese food.

Wish me organization for the next week

I will be back soon.

Je vous fais la bise

Ariane xxxx