Hi Ladies!

I replied to some of you but not all, but i will!
Thank you so much for your comments!
Hope you are doing well Ladies!

The heat wave continues in Montreal

Mr D. and i went to Quartier Latin to see a show at St-Denis Theatre which is located on St-Denis Street
St-Denis streets is one of the hipster neighborhoods in Montreal
You will find trendy shops, and restaurants
One of Montreal's best point of interest

This is where people dress like me!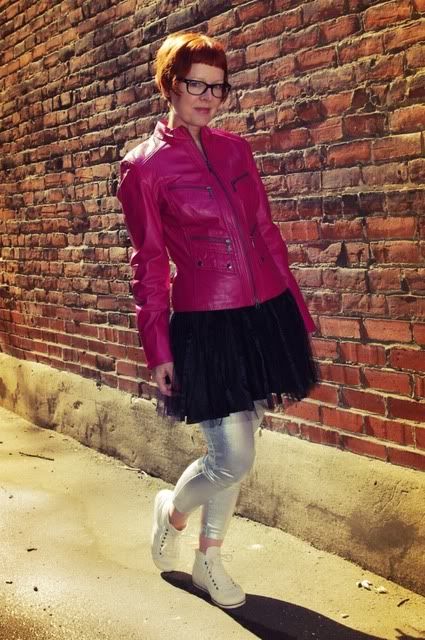 We went and see one of Quebec's best humorist at Theatre St-Denis
Big disappointment, not funny at all
It was his first show in 11 years
This humorist has been around for a while.
He turned actor, producer and is very good at it
If you can get a movie called Bon Cop Bad Cop - watch it - it is really good - shows the clash between the 2 cultures , french and english - Quebec and Ontario
But his show i last night...ummmm...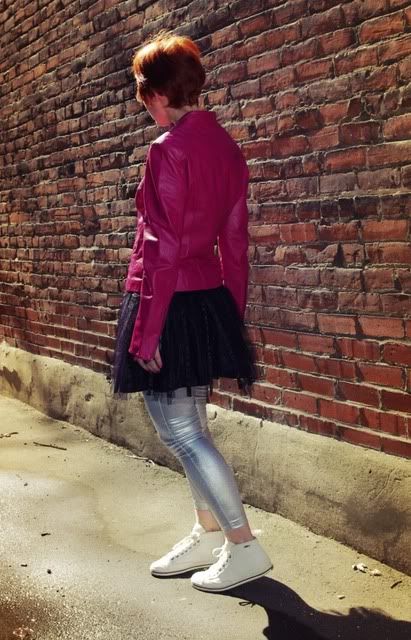 Quebec has a huge love history with its humorists
They are the equivalent of a famous soccer- football player
We love our humorists so much that we have a festival in the summer called Just for Laugh


I could not resist taking this pic on my way home this week
It was birthday party and the stairs were covered with balloons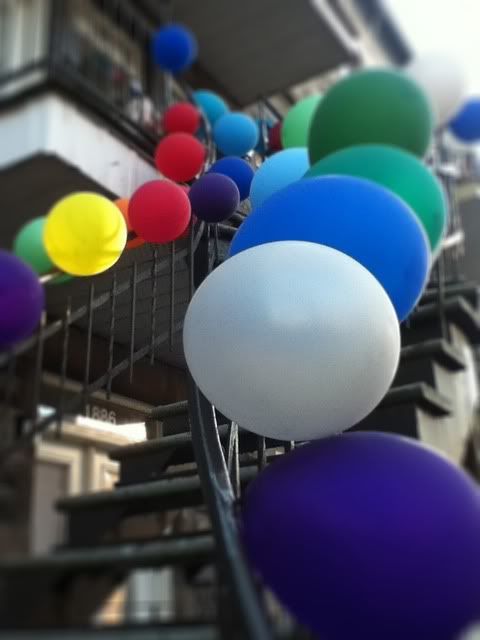 I was wearing for this post...
Jacket- Thrifted at Renaissance
Skirt - Thrifted at Renaissance
Legging - Fringues & Cie ( YWCA)
Shoes - Retail purchased at Winners
I will be back soon
Je vous fais la bise
Ariane xxxxxx