Hi Ladies!
First and foremost, welcome new readers and thank you all you lovely Ladies for all your fabulous comments.
I will reply to everybody!
The snow is almost gone, we have been having summer like temperatures.
Our fair city is swamp with all sorts of winter garbage.
Montreal sorry to say is not a clean city, i have seen better.
Cleaning crews will surface and clean that mess but not before the end of April.
In the meantime there is sunshine in my world...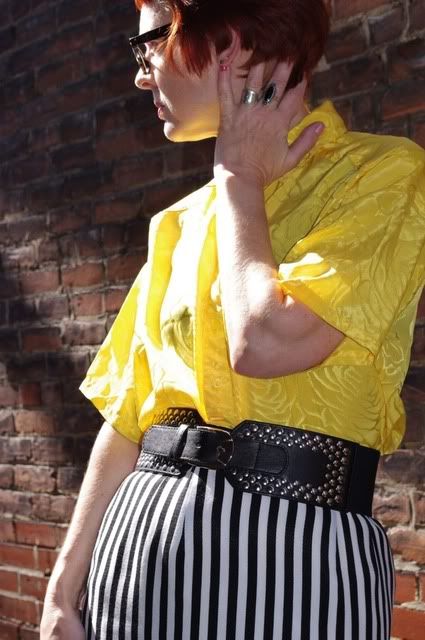 I called this post the $8 dollar trend because the whole outfit cost about $8 except for the shoes which are an investment- I will have those shoes for a long time and they will not go out of style
This pic was taken with my I-Pod this morning this is where i get off the bus every morning at 7h14 sharp- I found the sun amazing this morning - This is summer sun!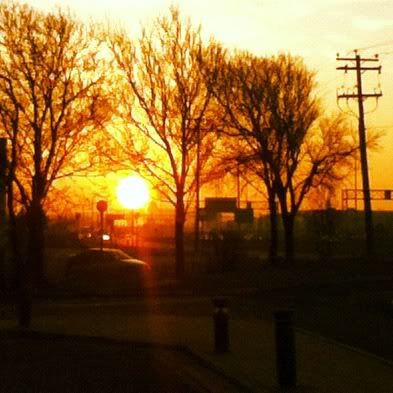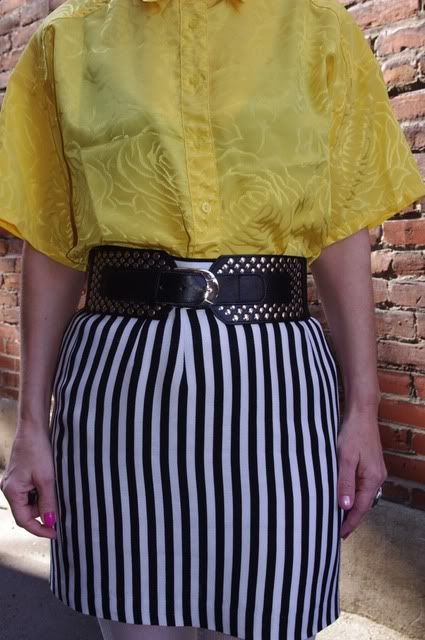 I am confined to the back garden, i am waiting for the snow to melt in the back alley.
Can't wait! I will get the funny looks of the neighbors again , what the .... is she doing there with her tripod!

I say ...i am a blogger...oh! OH! i see!
Blogging is not a popular activity around here...i wonder if they understand or think i am complete narcissist!
Do you get people looking at you in a funny way when you take pics of yourself?

I thrifted a lot last week, i should do a post of my thrift finds soon
I will be good this week, i will try to stay away from charity shops, well... i will try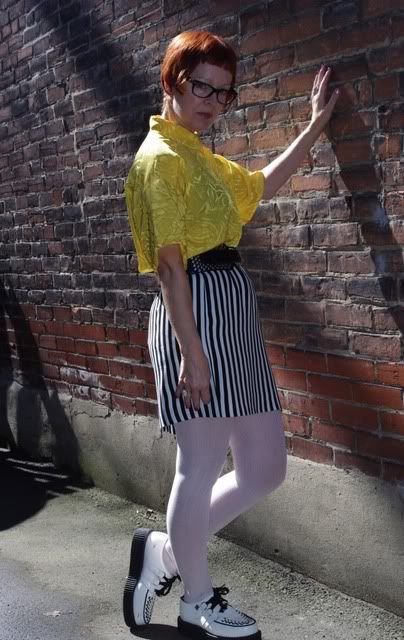 This week i will linking up with
TwoBirds
Visible Monday
Monday Mingle
I was wearing.....
Blouse - St-Vincent de Paul - $2
Skirt- Thrifted at Renaissance - $4
Belt - Thrifted at Renaissance - $2
Shoes - Creepers - Retail
I will see you soon!
Je vous fais la bise!
Ariane xxxxxx