Hello Ladies on this grey Monday in Montreal
The snow is all gone I guess the Snow Queen will be retiring for a bit but i promise she will come back!
Because le tapis blanc disapeared i had a chance to shoot outside this weekend - This a dress i thrifted this summer and it has been winterized, don't you like to remix your summer clothes in the winter? I do!
How was your weekend by the way? Mine was quiet but nice - It is hockey season, my son has ongoing invitation every Saturday - he watches the hockey with Mr. D's son - We provide the food and they scream and shout in the living room - Mr. D and I stay in the kitchen, much safer and quiet!

On Sunday we took are PCs and drove to this new cafe in the neighborhood - The place is very popular, It has WIFI that is why it is so popular! and the latte is excellent and the sugary treats are to die for! Have a look at the place....It is packed with hipsters, artists, students...the neighborhood is changing alright!

The pics were taken with my Ipod
On Friday i met Mr. D downtown - i had to drop forms at the insurance company - we had a stroll and stopped at a camera shop, I would like a 35mm- 50mm f1.4 lense for my camera - it takes sharp pictures of a subject and leaves the rest blury- do you think i might it for X-Mas?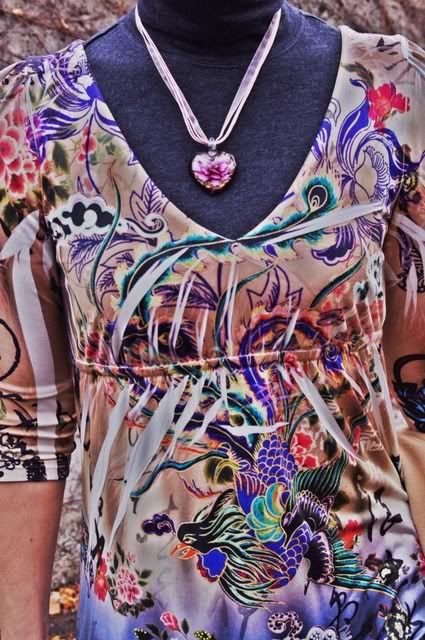 After the camera shop we stopped for a glass of wine at Alexandre downtown - On the way to the car we stopped at Le Pain Doré to get some baguettes, and saw those cute eatable Christmas characters - they were made of Marzipan and chocolate Mr. D bought 2 for the grand kids!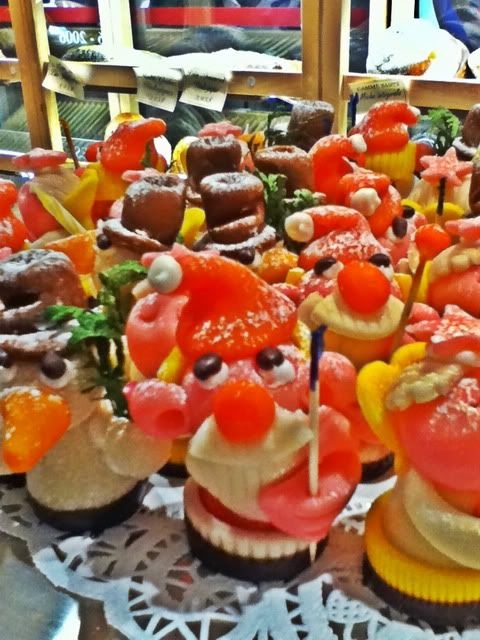 I was wearing -
Jacket - Thrifted at Rambroux et Cie
Dress - Thrifted at Renaissance Montreal
Thights - H&M
Shoes - H&M
The necklace is a gift from Venise Italy
Go see the Fab Ladies at
Patti's
See you soon Fabulous Ladies et je vous fais la bise
Ariane xxxx