Bonjour Lovely Ladies!
Well it's here! the white stuff, la neige, le tapis blanc, the white disturbance, call it as you like it, but yesterday, it hit Montreal!
But there is something kind of romantic about the first snow and just the first snow!
I am looking through the veranda door this morning while typing this post and i admit the snow on the trees, on the century old garage, on the lawn, on the fish pound is pretty- But in February i will not find it so romantic and wish for Spring to come.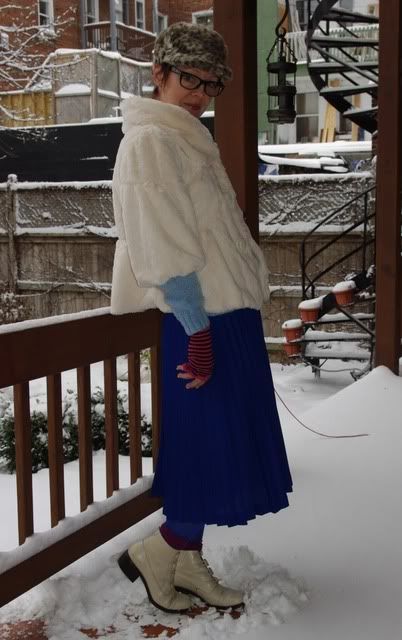 i have read your comments and it seems that male species is the same all over the world! with some exceptions of course - My Mr. D is somewhat making different choices in term of style, like purchasing a pair of fantastic Steve Madden boots in NY and wanting to grow his hair a bit and adding a little color to his wardrobe - can not wait to see how the hair will look longer - Mr. D is a 58 year old with lots of hair- who is the lucky girl!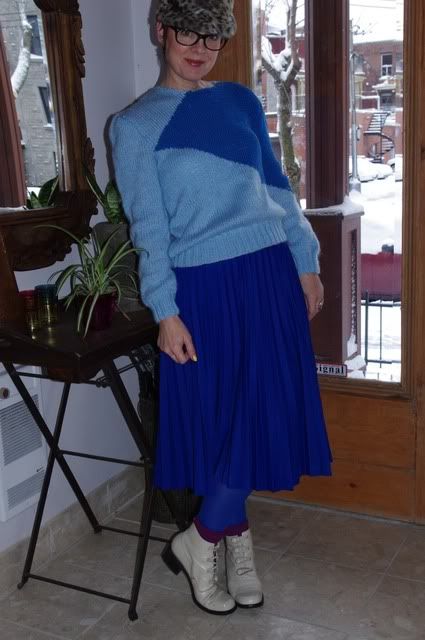 I was up early this morning, like most mornings, menopause will do that to you , a couple of hot flashes and you are up! I can not sleep in the mornings anymore - but it is a good thing! this is positive thinking again! And I like to get an early start anyway.
Since i have been on sick leave, I like to rise before daybreak - - Gives me a chance to see Mr. D before he leaves for work - I make a fresh pot of coffee and go about my day...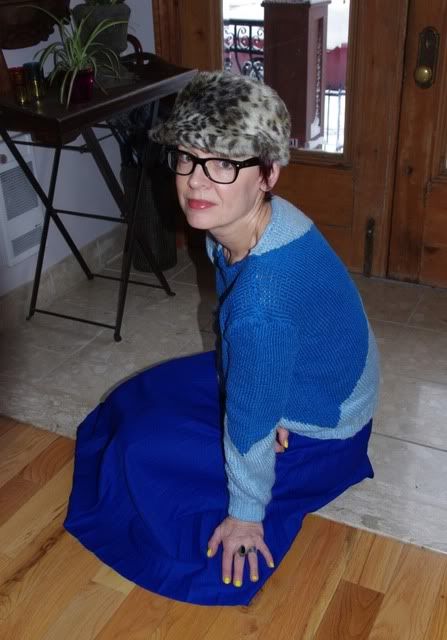 So today i am going to the doctor's office to have my insurance papers filled out - Do you think i will have more than 15 minutes of his time? After all I paid $100 for that... and later i am meeting F from the YWCA to play English teacher...
I was wearing
Faux Fur Jacket Thrifted many years ago at boutique Cul de Sac
Hat - Thrifted at Renaissance Montreal
Skirt - Thrifted at Renaissance Montreal
Victorian Booties that i found in my old apartment - Thrifted at Renaissance
Gloves - Betsey Johnson
Enjoy et je vous fais la bise xxxxxx
Ariane