Bonjour Ladies!
I hope dear Ladies that you are doing well and smiling! What about this weather! unreal! i never seen it so warm in Montreal for this time of year. I was downtown today to see my massage therapist and also to see Mrs. A at the YWCA- I did a training last January in Active Listening in order to help immigrant women who attend workshops at the Y to find work in Montreal. After the training, the friendly people at the YWCA told us that they would pair us up with ladies in need of a friendly ear or because of our fluenty in both languages, be conversation tutors - i am happy to say that i was paired up with a lovely lady wanting to improve her conversation skills in english, she is very enthusiastic and sweet. It is not easy to find work in a foreign country and those Ladies need all the help they can get
After that i stopped at - Fringues & Cie at YWCA . I found a fab pair of orange velvet pants + a suede and faux fur vest and + i got a 25% discount on my purchases! And of course i stopped at H &M, My God! i am always drawn to this store! Got those blue platform shoes, OMG! i love those shoes! Can't wait to show you those treasures , I think it will be my next post.
Finally, I went to my dear massage therapist who i have known now for 6 years and she recommended that i see the chiropractor in her office. I was not certain, i do not have found memories of my last visit to the chiropractor, but she assured me that this one had a smoother approach. Since i trust her completely, i made an appointment to see him next week, will see if it will do me some good.
I have included in this post a pic of my cat, legend is, this is what Mr. D says, that the cat spends his days in Mr. D shower stall, why? because the floor in Mr. D's bathroom is heated, no wonder he spends his days there!

I got an excellent shot of the dear beast this morning!
I was wearing -
70's blouse thrifted at Salvation Army's $0.99 sale
Sweater thrifted at Renaissance Montreal
Skirt thrifted at Atelier Vio-Li
Shoes thrifted at Salvation Army's $0.99 sale
Purse - gift from Mr. D
Enjoy Ladies !
Je vous fais la bise xxxxxxx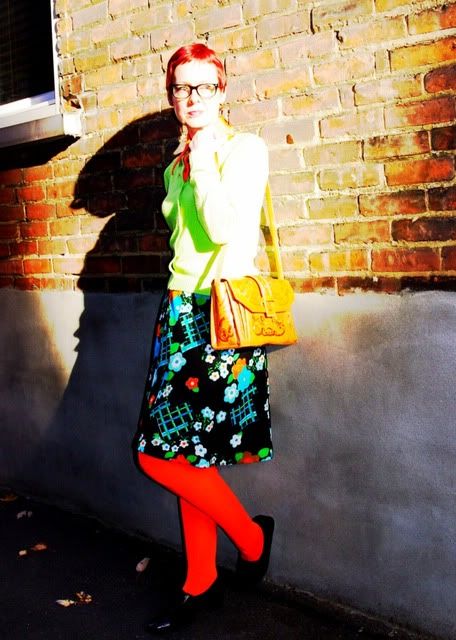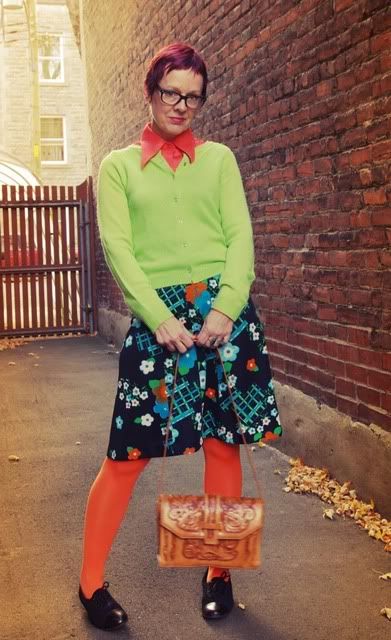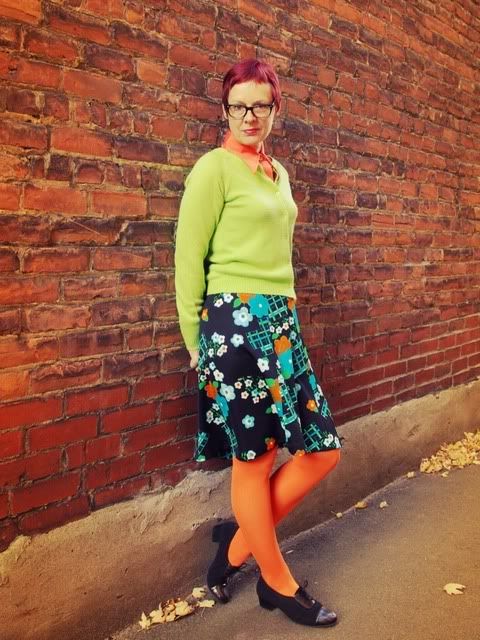 This is my dear feline enjoying his heated floor!