Izzy my daughter the fab blogger , Stephane, Mr. D and family all got together for a BBQ on Sunday. This was the perfect time to celebrate her first professional styling assignment in Toronto next weekend.
Izzy and I took the opportunity to take pictures together- Stephane was the photographer for the shots of Izzy and me.

I took Izzy's

shots earlier

in the garden .
Mr.D Izzy, Stephane and myself are planning a trip to New York possibly in October –

Smart Mr.D

is figuring out our options for the trip –
I just love New York,

it is a crazy lively city – so many things to look at – to smell – to hate, but I love New York's energy – I like to visit, but would I live there
?

Hummmm…
Ok well give me a couple of millions and a penthouse on Fifth maybe I will live there.
I was wearing -
Top thrifted - Fringues et Cie - YWCA Montreal
Skirt - Thrifted at Renaissance Montreal
Sandals Clark thrifted at Renaissance Montreal
Izzy was wearing
Dress bought in New York at Uniqlo
Shoes - Thrifted at Renaissance Montreal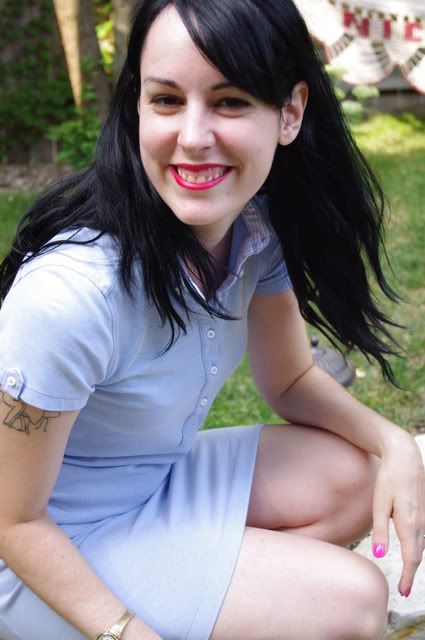 <